One of the former members of the recently disbanded Shatta Wale's Shatta Movement music group, SM Militants's Joint 77, has got many people reacting and he is making a positive name for himself after a massive performance.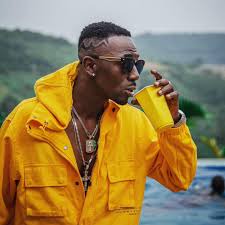 Some few weeks ago, Joint along with his colleagues was was sacked from the SM Family for the actual reason known only to them and their former boss, Shatta Wale who recently did a massive international collaboration with the popular American Songstress, Beyonce Knowles.
However, 7Seven never gave up hope, but rather swallowed the pain of leaving his beloved team which he cherished so much, but rather as it is said 'Down Fall Of A Man Is Not The Of His Life' got up from where he fell cleaned the dust and then moved on.
He had since been silent not being seen much on social media like before as to when he was with the SM Family along with his other colleagues, Captan, Natty Lee and Addy Self, when the the issue arose, until he appeared on TV3 Music Music.
When Joint 77 popped up on TV3 Music Music it was 'Wow', the performance was massive, infact very impressive and got people reacting positively on various social media post comments.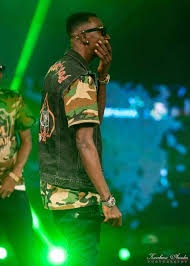 One of the post Zackgh.com captured that netizens were reacting on is by Gloria Sarfo, who happens to be a relative and fan to the artiste.
We just hope he has come to stay and will work extra hard with full of energy to make name for himself to prove to people that when one door closes another door opens.
By The Hatman Zack Agon (Zackgh.com)