Ghanaian artistes, Sarkodie and Stonebwoy sells African music to the world on France 24 Tv
Two of Ghana's greatest highlife, hip-hop, rap, and reggae musicians arrived in France for the "Accra in Paris" concert, which took place on Saturday, April 23rd, thanks to the generosity of the French Ambassador to Ghana, who spearheaded the event exclusively for her support of African music, particularly Ghanaian music.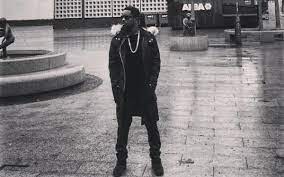 Prior to the all-star concert "Accra in Paris," which took place at the Élysée Montmartre, BET Award-winning rapper Sarkodie and BET Award-winning afro-dancehall singer Stonebwoy, who both played at the just concluded event, joined in the studio of renowned French television channel France 24.
CHECK ALSO: Black Sherif endorses Son of Jacob Album by Kwesi Arthur: "live forever King Arthur" – Blacko #Sonofjacob No Regrets
They discussed the expanding reach of Ghanaian music in all of its forms, as well as how universal beats and important linguistic choices may let people sing – and rap – from the heart while overcoming language hurdles.
Watch the complete video below:
Source: ZackGh.com / France 24 Tv