Second Sermon of Black Sherif hits 10 million whiles Kweku The Traveler hits 6M views on YouTube
Kweku Frimpong De Asem Beba hits 10 Million Views in 9 Months
Second Sermon by Black Sherif gets 10 Million views on YouTube
Kweku The Traveller hits 6 Million Views in one Month
Second Sermon Remix by Black Sherif featuting Burna Boy hits 4 Million Views
Mohammed Ishmail Sharrif, a young music sensation from Konong Zongo in Ghana's Ashanti Region, has made another success with his song "Second Sermon," which has currently surpassed one million views.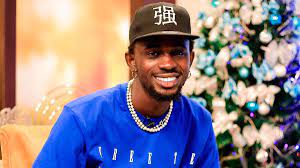 The original version of his song, "Second Sermon" produced and mastered by a sound engineer called, Jeneral Jay which was released 9 Months ago, now has one million views on YouTube, the popular video streaming platform whiles the remix with Burna Boy has over 4 Million views.

Even though the "Second Sermon" tune was not the one that launched him into the spotlight, it was the one that garnered him worldwide recognition, especially when Nigerian music mogul, Burna Boy, came in to remix the song, propelling him to the next level in the international music market.
CHECK ALSO: Black Sherif endorses Son of Jacob Album by Kwesi Arthur: "live forever King Arthur" – Blacko #Sonofjacob No Regrets
Meanwhile, the audio slide of Black Sherif's latest song "Kweku The Traveler" which was released in just a month ago seems to have become even much more successful than the previous songs is currently at 6 Million views on YouTube.

Watch the two videos below:
Black Sherif – Kwaku the Traveller (Official Audio)
Black Sherif – Second Sermon (Official Video)
Source: ZackGh.com
CHECK ALSO:
Ghanaian artistes, Sarkodie and Stonebwoy sells African music to the world on France 24 Tv
Black Sherif endorses Son of Jacob Album by Kwesi Arthur: "live forever King Arthur" – Blacko #Sonofjacob No Regrets
Fameye announces the release date of "Songs of Peter" his sophomore album
Veteran New York Dj Kay Slay dies at 55 after being hospitalized for 4 Months
Amina Muaddi has reacted to the split accusations between ASAP Rocky and Rihanna
Second Sermon of Black Sherif hits 10 million whiles Kweku The Traveler hits 6M views on YouTube