Beautiful Victoria Monet looking amazing on the BET Awards red carpet #CulturesBiggestNight
American singer, songwriter, and record producer, Victoria Monét McCants steals the show at the BET Awards red carpet held in Los Angeles in California.
Looking glamorous with a butt-length high ponytail that complemented her sparkly brown dress, the singer aimed for pure drama. From her brown smokey eye and glossy lips to her hair, she exuded sheer elegance. Don't think for a second that we missed her understated manicure.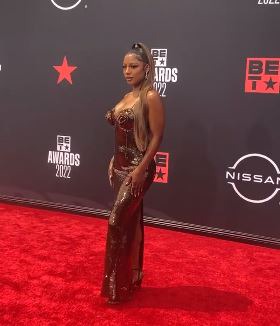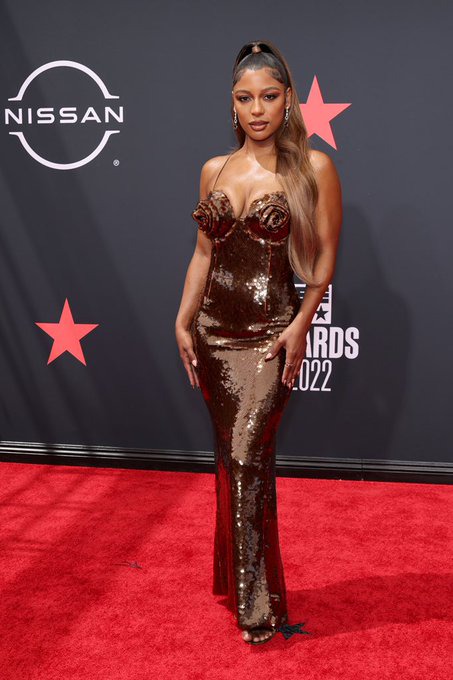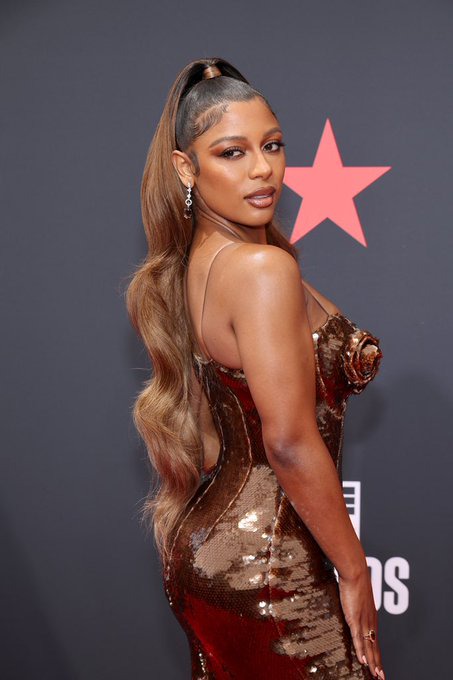 .@VictoriaMonet is ✨ glowing ✨on the #BETAwards red carpet. #CulturesBiggestNight pic.twitter.com/cieu8KjTkH
— BET (@BET) June 26, 2022
American singer, songwriter, and record producer Victoria Monét McCants was born on May 1, 1989. She got started in the performing arts at an early age, participating in a city dance team and singing in the youth choir at her church. She started writing soon after and collaborated with producer Rodney Jerkins.
Vickie, who was once signed to Atlantic Records, issued her first EP, Nightmares & Lullabies: Act 1, in 2014, and her second EP, Nightmares & Lullabies: Act 2, in 2015. In February and September of 2018, respectively, Monét would release the EPs Life After Love, Pt. 1 and Life After Love, Pt. 2. On August 7, 2020, the first instalment of her debut album, Jaguar, was released.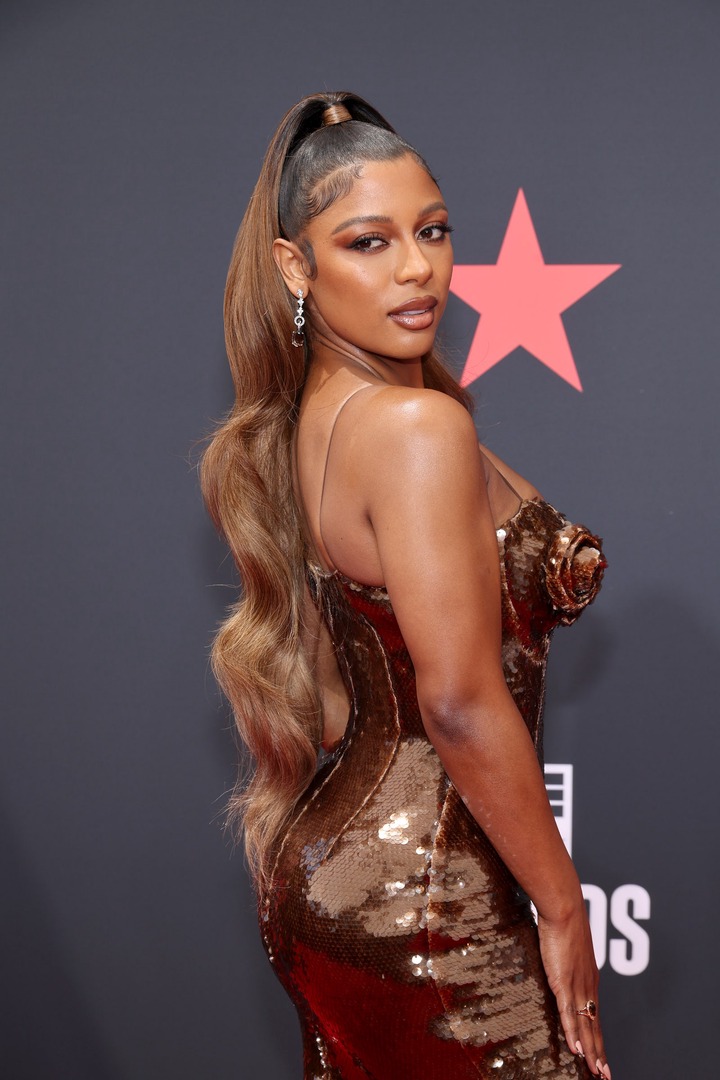 Nas, Ariana Grande, Fifth Harmony, T.I., GOOD Music, Lupe Fiasco, Chrisette Michele, Coco Jones, Chris Brown, and Dirty Money are just a few of the musicians for whom Monét has written songs. For her work on Ariana Grande's Thank U, Next and for "7 Rings," Monét was nominated for two Grammy Awards in 2019. She was nominated for Album of the Year and Record of the Year.
Beautiful Victoria Monet looking amazing on the BET Awards red carpet #CulturesBiggestNight
Beautiful Victoria Monet looking amazing on the BET Awards red carpet #CulturesBiggestNight
Beautiful Victoria Monet looking amazing on the BET Awards red carpet #CulturesBiggestNight